Möbius by DigitalEd is the best learning platform for creating and deploying online STEM courses. Providing lessons, assessments and interactive learning activities, it unfolds the potential for the STEM student to acquire knowledge at a guided yet self-defined pace.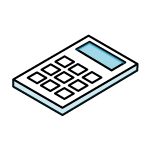 Möbius brings complex STEM disciplines to life with its world-class math engine.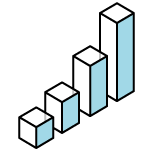 Create and use powerful multimedia visualizations to anchor key STEM concepts.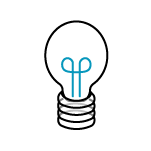 Give students immediate and meaningful feedback and provide instructors with data on student engagement and understanding.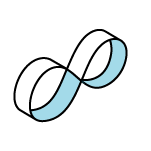 Go beyond simple question types with algorithmically generated and randomized questions.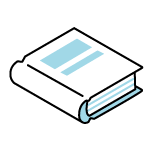 Access to high-quality content created by curriculum experts to let you get up and running quickly.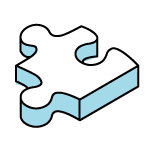 Seamlessly integrate Möbius with your Learning Management System (LMS).
Want to learn more about the features of the Möbius platform or see a demo for yourself?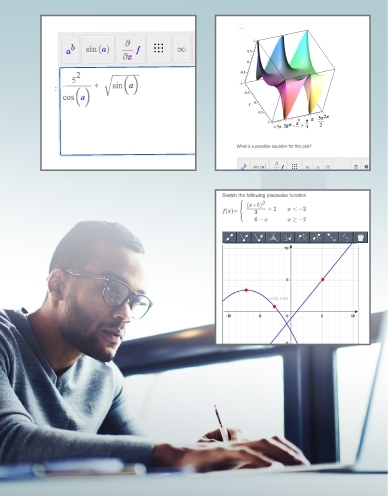 Möbius is built on the notion that people learn by doing. It provides an interactive learning environment where students engage with STEM concepts. From lesson delivery, and topic discovery, through to homework, drill and practice, and assessment, Möbius delivers an unparalleled immersive learning experience.
Simply stated, Möbius meets students where they are
 Möbius:
Inspires learning based on the cognitive science of successful learning.
Facilitates evidence-based optimization of learning catalyzed by data.
Fosters an ecosystem of asset creation, curation, and sharing.
We call this KnowAble
We don't just rest on our laurels – learn what's new and improved in the latest Möbius release.
CONTENT TO GET YOU STARTED, FREEDOM TO CHANGE IT.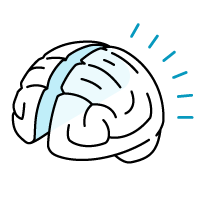 POWERFUL PLATFORM
Using technology to its fullest potential and leveraging the Science of Successful Learning.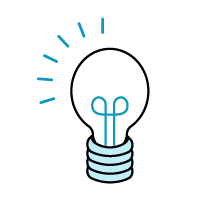 OPEN CONTENT
STEM-focused content that is bundled with the platform and ready for you to use and edit to suit your courses perfectly.
Check out our full list of content packs, covering calculus, algebra, statistics, physics and more!
IMPROVE STUDENT LEARNING OUTCOMES
Improve end-to-end student learning outcomes with continuous testing, Interactive Narratives, and automatic feedback that encourages learning through active processing.
Inline assessment with Immediate Feedback establishes initial understanding and interrupts the forgetting process
Combining audio, visualizations, interactivity and inline assessments, Interactive Narratives enable dual-channel learning that also leverages active processing to increase retention
REDUCE INSTRUCTOR WORKLOAD
Reduce instructor workload with automatic grading, intuitive algorithms, and a supportive ecosystem of asset creation that has a proven effect on the time required by an educator to create and assess their online courses.
Automatic grading reduces instructor hours
Providing engaging online course materials frees up time to work directly with struggling and advancing students
LTI integration reduces time spent navigating separate platforms and interfaces
LOWER COSTS
Less time spent grading, and the replacement of a physical textbook reduces costs for institutions as well as students.
Online courseware is a fraction of the cost and replaces a physical textbook
Reduce the number of teaching assistants and teacher hours with automatic grading
PROVIDE EMPIRICAL EVIDENCE OF EDUCATIONAL IMPROVEMENTS
World-class analytical information focused around student and content performances ensures all aspects of the educational experience are optimized to their full potential.
Instructor dashboards provide insight into student understanding in a concise view
Review past results and determine points of failure in order to enhance course content
UNIQUE STEM CAPABILITIES
Differentiated strength in science, technology, engineering, and mathematics (STEM) disciplines with a world-class engine designed with STEM in mind.
Sophisticated question generation to ease the burden on STEM instructors
Mathematical equivalence ensures students are properly rewarded for their answer, and instructors are not required to verify every possible solution
DISCOVER THE FULL POWER OF THE MÖBIUS PLATFORM
Book a demo today with one of our Möbius experts to discover the full power of the platform. During this complimentary, customized demonstration you'll discover how Möbius can elevate your online course delivery and decrease the amount of time you spend setting up your classes!